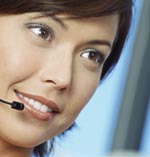 News




ARA Las Vegas 2009

February 25-27, 2009
We will be at the 2009 ARA Show in Las Vegas. Come stop by our booth #113 for show specials.




ARA Las Vegas 2008

February 27-29, 2008
We will be at booth #371 this year. Come stop by and see our new offerings.




ARA Las Vegas 2007

February 22-24, 2007
The 2007 ARA Show in Las Vegas is around the corner. Come stop by our booth #727.


Welcome to Frans Technology Inc.

Company Overview

Frans Technology Inc. specializes in the designing, developing, and manufacturing of rotary engraving systems. With over 20 years in the computerized engraving industry, Frans Technology Inc. prides itself on producing reliable, affordable, and state of the art engraving systems for customers worldwide.

New Mercury Series Engraving Controller

Direct Replacement for Meistergram and H-Square Controllers

The new high performance Mercury Series engraving controller performs about twice as fast as previous Meistergram or H-Square controllers. Like a faster engine, the Mercury Series controller will cut your actual engraving time in half.

Designed to directly replace your Meistergram or H-Square model, the Mercury Series controller will integrate seamlessly with your current engraving software and table. Don't be left behind, upgrade your controller today!

Engraving Software

Frans Technology Inc. is dedicated to providing quality software applications to help you run your engraving business. Like your engraving system, your engraving software is a vital part to your business. With the right software tool, you can increase your productivity and ultimately increase your profits.

Ranging from all-in-one software programs like EngraveLab to image conversion tools like Vega and MainLine, we have a software solution that will solve your business problem.