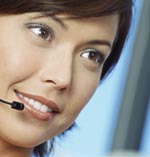 News




ARA Las Vegas 2009

February 25-27, 2009
We will be at the 2009 ARA Show in Las Vegas. Come stop by our booth #113 for show specials.




ARA Las Vegas 2008

February 27-29, 2008
We will be at booth #371 this year. Come stop by and see our new offerings.




ARA Las Vegas 2007

February 22-24, 2007
The 2007 ARA Show in Las Vegas is around the corner. Come stop by our booth #727.


Our Company

Frans Technology Inc. has been in the computerized engraving industry for over 20 years. Being the OEM for Meistergram and H-Square, our company has manufactured thousands of engraving controllers to customers worldwide. With a background in manufacturing, our team of professional staff has expert in depth knowledge of Meistergram and H-Square engraving systems. From our new high performance Mercury Series engraving controller to our complete list of replacement parts, we provide products and parts to keep your business going.

Let us be your complete source for engraving products and services. We are here to support your business.