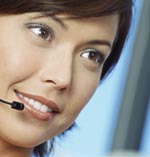 News




ARA Las Vegas 2009

February 25-27, 2009
We will be at the 2009 ARA Show in Las Vegas. Come stop by our booth #113 for show specials.




ARA Las Vegas 2008

February 27-29, 2008
We will be at booth #371 this year. Come stop by and see our new offerings.




ARA Las Vegas 2007

February 22-24, 2007
The 2007 ARA Show in Las Vegas is around the corner. Come stop by our booth #727.


Engraving Software

We at Frans Technology Inc. understand that running a successful engraving business not only requires quality engraving machinery but also outstanding software. The right software can help translate ideas into actual products. The right software can save you time and increase your productivity. This is why Frans Technology Inc. partnered with the industry's leading software companies to provide you with software solutions that will meet all your engraving needs.

Call us at 510-490-6890 for pricing and details.

EngraveLab

EngraveLab is the industry's leading complete design and engraving software solution aimed at maximizing the potential of rotary and laser engraving systems. Run your entire engraving shop from one software solution, EngraveLab is truly one tool that does it all.

Vega - Corel to D1.4 Conversion

Create logos using the popular CorelDraw graphics application. Then using Vega, you can covert the logos into the logo file recognized by the D1.4 engraving software.

MainLine - Raster to Vector Conversion

Convert scanned art work into the graphics file format that is recognized by your engraver. MainLine can generate cutter path and fill patterns while considering your layout and cutter size.