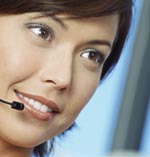 News




ARA Las Vegas 2009

February 25-27, 2009
We will be at the 2009 ARA Show in Las Vegas. Come stop by our booth #113 for show specials.




ARA Las Vegas 2008

February 27-29, 2008
We will be at booth #371 this year. Come stop by and see our new offerings.




ARA Las Vegas 2007

February 22-24, 2007
The 2007 ARA Show in Las Vegas is around the corner. Come stop by our booth #727.

Vega Conversion Software

Frans Technology Inc. designed and developed Vega Conversion Software to be the bridge between CorelDraw and D1.4 engraving software. In seconds, Vega can convert the HPGL format, which is created by CorelDraw, into the *.log format, which is recognized by D1.4. Call Us Today for pricing and details.

Create Your Own Logos

With Vega, you can create logos in your shop by using the popular CorelDraw graphics application. You will no longer need to order logos from outside sources, saving you valuable time and money.

With Vega, you can expand your fonts from the few dozens in the original D1.4 library to the few hundreds available in CorelDraw. You can expand your logos library to include most of the CorelDraw published logos. You can also combine existing fonts and logos from CorelDraw with your own logos into a layout. A great variety of fonts and logos are now available for you and your customers.

Easy to Use DOS Interface

Vega uses a similar DOS interface that you are accustomed to with D1.4. Setup your input and output file directories and you are ready to start converting those artwork!